Property protection Property protection begins with the securing of sensetive large companies, power plants, industrial plants and military facilities to the security of construction sites, shopping centers and office complexes. We meet the classic conditions of the property and plant protection.
more


Event security Whether a major event, sporting event, concert or private event - we use our know-how, our experience and necessary syring finger feeling for the smooth running of your event. We offer you the oppertunity to plan the overall design of your event taking into account all relevant criteria an run by us.
more

Patrol duty & contol service Crime by increasing trade, commerce, insurance and local costs incurred annually in the billions. So the patrols by private security companie are more important. Our city-strips that go in the inner cities, damage caused by vandalism, burglary and theft back and support the public order. The use of patrol paid according to experience, especially in the evening and night hours, but mainly on the weekends.

Alarm activation & tracking Whether burglary, fire alarm, video or robbery alarm system: An intrusion of your sytem on a VDS - certified emergency center is with us at any time. We offer in this segment intrusion at top conditions, wich are transparent to 100% with no hidden or unexpected costs. We can work off your alarm by using the latest security technology correctly and expeditionsly. We have to be taken in a very short time with our staff on site to initial measures. Our taste here will be determined in advance with the customer.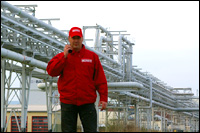 Property protection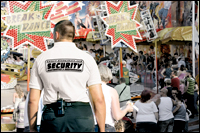 Event security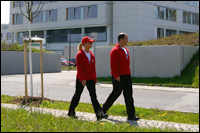 Patrol duty & contol service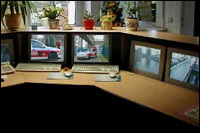 VDS - certified emergency service